Dogcom 100C 6S 850mAh 22.2V LiPo Battery XT30
Discover the Dogcom brand and its high-quality and stable LiPo batteries.
Dogcom 100C 6S 850mAh 22.2V LiPo Battery XT30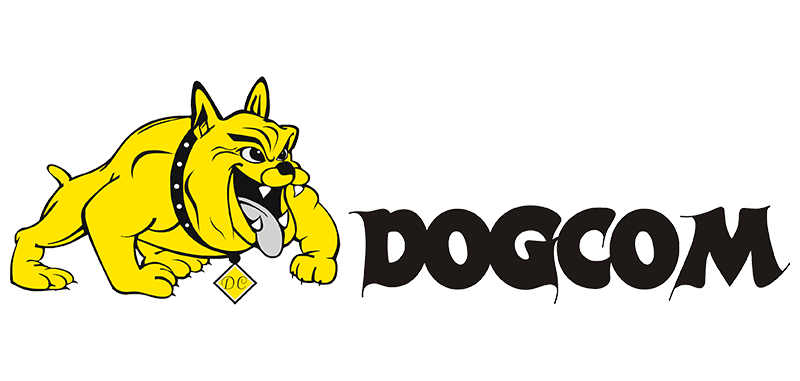 Features
High & stable quality
Higher energy density
Lower internal resistance
Longer life cycle
Specifications
Capacity: 850mAh
Configuration: 22.2V / 6S1P / 6 Cells
Continuous Discharge Rate: 100C
Burst Discharge Rate: 200C
Dimensions:
Length: 60mm
Width: 30mm
Height: 46mm
Weight: About 149g
Charge Plug: JST-XHR
Discharge Plug: XT30
Includes
1x Dogcom 100C 6S 850mAh 22.2V LiPo Battery XT30
Why DOGCOM?
Dogcom LiPo battery passed ISO9001:2000 international quality system certification, CE certification, UL certification and ISO14001 environmental management system certification, all products stand for testing from customers.
Dogcom uses world-class testing equipment and has a laboratory to carry out various tests for battery performance and material testing.
Dogcom has the most advanced manufacturing process of a high-rate LiPo battery, which can get an internal stability quality of a high-rate LiPo battery.
Dogcom has strict on-site management and improves the system to ensure the battery's quality, providing customers with safe and reliable products.
Dogcom brand always insists on technique first and adapting to the market changes. Putting effort into providing users with international top products and services.
Dogcom has a LOCAL Australian distributor for service and warranty support.

This item is deemed to be a dangerous good (DG). It cannot be sent overseas.
Battery Safety
NEVER leave batteries charging while unattended.
Make certain that the voltage and current settings on the lithium polymer charger are appropriate for the battery pack being charged.
Lithium polymer needs to be CHARGED and STORED in a Lipo Sack or other fire-safe container.
Avoid charging batteries close to combustible materials or liquids.
Keep a dry fire extinguisher handy, or use a big bucket of dry sand, which is both affordable and efficient.
Keep away from children and pets at all times. Never discharge a cell below 3.5V because doing so could void the warranty and result in permanent damage.
If a battery is damaged or burnt, it could explode. Discard the battery responsibly immediately.
Never keep batteries plugged into a device.
Never leave batteries in the car.
NOTE: Since batteries cannot be shipped by air, please do not select express shipping unless you reside in the greater Sydney area.
Price Match Request
If you find an Australian FPV store with a lower advertised price of the same "in-stock" item, let us know so we can match (or otherwise BEAT!) their price. This excludes any non-official, non-Australian stockist (such as overseas eBay sellers, Banggood, AliExpress).
"*" indicates required fields
MantisFPV is the best place to buy the Dogcom 100C 6S 850mAh 22.2V LiPo Battery XT30 online.
Our stock levels
Are 99.8% accurate. What you see online regarding stock, is WHAT WE HAVE in hand, ready to be dispatched/shipped. Really.
We do try to stock everything, but that is simply a tall order. If you need something that we don't have, let us know here.
Pricing
We try to price competitively and fairly. MantisFPV is all about having the right FPV parts in stock, when you need it.
Are we the cheapest? We try. If we are not, fill in the "Price Match Request" form on this page.
Same day shipping
Orders received before 1pm on weekdays are processed and shipped that very day.
Local Pickup
Are you nearby Parramatta? Simply opt for local pickup when you place your online order. Sometimes, you just need something… RIGHT NOW. In any case, please wait for our email to let you know your order is ready for pickup.
Australian owned and operated
Made with ❤️ in Parramatta, Sydney. We are indeed a local Aussie small business. We are GST registered, so we pay our fair share of GST collected from our sales. Help support your local Aussie FPV store, forget those overseas stores like Banggood or AliExpress. Heck, who can really tolerate deliveries that takes 3 months anyway?!
Shocker!… we have running costs
Maintaining, stocking, shipping and importing FPV parts costs money and carries inherent risks. We try our very best to be competitive in pricing but we also need to pay wages, rent, taxes and pay for the bad stuff, like dead stock, shrinkages, fraud and importing challenges. However, we forget all this when we are able to help cure treat your FPV addiction 🙂
Loyalty Program
Get rewarded for simply purchasing from us. There are other ways you can earn even more points! Check out our loyalty program to learn more.
Trade Accounts
If you run a business (government or private) or just a one-person media agency, consider applying for a MantisFPV trade account.